We've been challenged to have 100 people make a gift next Tuesday, March 9th. When we are successful, a group of donors will give an additional $30,000 to support Jackson Christian students. Here's how you can help:

1. Make a gift to one or more projects
2. Spread the news about this opportunity with family and friends
3. Share why you love being part of the Jackson Christian Family
Please contact Blake Beckham at blake.beckham@jcseagles.org with any questions.
Elementary Classroom Upgrades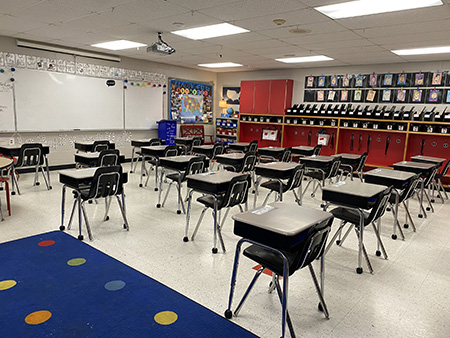 Jackson Christian, even in the midst of a virus, has been bold and continued to thrive. We added a third section of kindergarten this year and it filled. We are adding a third section of 1st grade this coming school year and it is filling fast. With the increase, we are in need of desks and chairs. Thanks to your gifts to the family fund, that need is being met!
Linda Bradford, Director of Elementary

Last updated: 3/12 8:00 AM
Give Now to Support Elementary Classroom Upgrades
Softball Field Improvements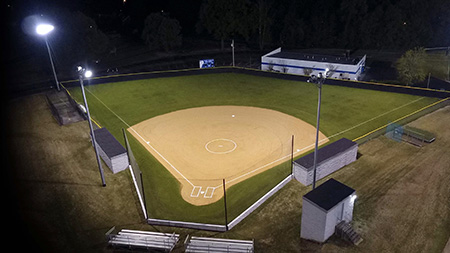 Having an irrigation system is such a big part of a field. It allows us to have green grass year round and a great playing surface during season. Being able to update the backstop net will bring a huge safety feature to our fans and players. We are excited about where the Lady Eagles softball program is headed. Thank you for your support and making these upgrades a reality!
Jennifer Wheeler, Head Coach

Last updated: 3/12 8:00 AM
Give Now to Support Softball Field Improvements

Because of the Covid-19 pandemic, we regret that we weren't able to have our annual financial aid banquet this year. With a greater need for financial aid, we were blessed to be able to award over $350,000 to students that wouldn't otherwise be able to attend Jackson Christian School. Your gifts truly make a difference in the lives of our students. Your gift today will allow us to continue to support families that want to be at Jackson Christian. Thank you for the part that you play in the lives of so many students!

Last updated: 3/12 8:00 AM
Give Now to Support Student Financial Aid
Baseball Field Improvements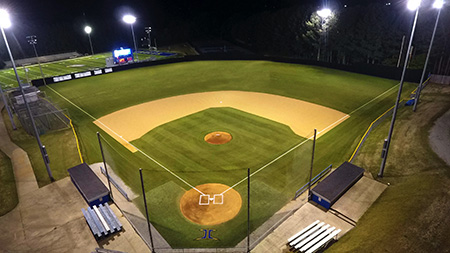 We are constantly evaluating the facilities of our program and have a goal of creating an environment that speaks of excellence. The upgrades of a new backstop net, backstop padding, new concrete floors in both dugouts, as well as new dugout rails will allow our players and fans an extra measure of safety while participating in and watching the Eagles on game day. Thank you for your support and for helping us take another step to where we want to be as a program. Go Eagles!
Chase McLean, Head Baseball Coach

Last updated: 3/12 8:00 AM
Give Now for Baseball Field Improvements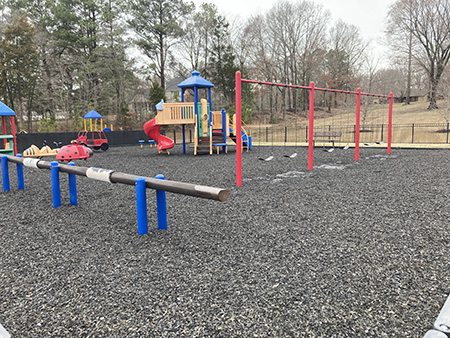 Children learn through play! The importance of play in early childhood is essential to a child's growth and development, therefore, a portion of the Day of Giving funds will go to the Early Learning Village playgrounds. These playgrounds are constantly used each day by infants through Junior Kindergarten children. One of the upgrades to the ELV playground will be replacing the tire mulch with pea gravel. This will allow the play area to remain cooler in high temperatures, improve drainage for dry, safe play, reduce black residue on children's clothes and shoes after play, and encourage sensory development as an added bonus! Please consider giving to our youngest Eagles as they engage and interact with the world around them.
Jeanna Rice, Director of Early Learning Village

Last updated: 3/12 8:00 AM
Give Now to support the Early Learning Village
Elementary Playground Upgrades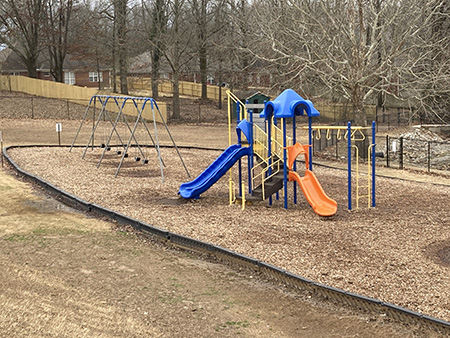 All of our children have 2 recesses each day. Research confirms that recess increases a child's level of physical activity, improves their memory, attention, and concentration. It helps them stay on task in the classroom. With recess, our playgrounds have to be sufficient. Last year the family fund helped with the upper playground. This year, our focus will be the lower playground. It is such a joy to watch the kids play and make memories with their friends every day on the playground. Thank you for helping provide a place for them to grow and play!
Linda Bradford, Director of Elementary

Last updated: 3/12 8:00 AM
Give Now to Support our Elementary Playground Upgrades
STREAM Ambassador Program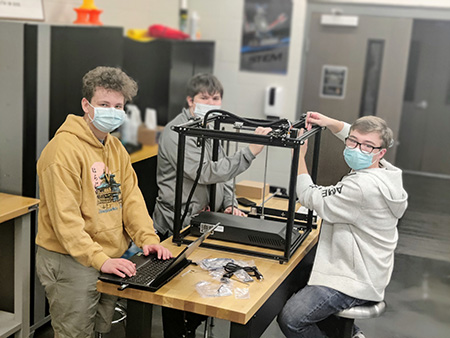 The STREAM Ambassador Program is open to 9th – 12th grade students who demonstrate an exceptional passion and aptitude for STREAM (science, technology, religion, engineering, arts and mathematics). Ambassadors are provided with open inquiry opportunities to explore, build, teach, and research STREAM-related topics of their choosing while also serving as lab assistants and instructional resources to Jackson Christian students and faculty. Your gifts are allowing us to do something that is unique and exciting for our students. Thank you!
Molly Plyler, K-12 Director of STREAM

Last updated: 3/12 8:00 AM
Give Now to Support our STREAM Ambassador Program