Our third annual Day of Giving was held Tuesday, Feb. 28th. Together, our Jackson Christian family raised $98,830 with 162 gifts to further the mission of Jackson Christian. We are humbled and immensely grateful to God and to you for moving our school forward, for improving the student experience, and for making Christian education accessible.
Want to help? Here's how:
1. Make a gift to one or more projects.
2. Spread the news about this opportunity with family and friends.
3. Share why you love being part of the Jackson Christian Family.
Please contact Blake Beckham at blake.beckham@jcseagles.org with any questions.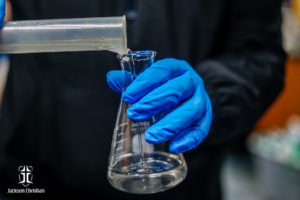 Our STEM classes are constantly working to improve the critical thinking and problem-solving skills of our students while piquing their interests and encouraging their curiosity. The most efficient way to promote their interest in STEM is to build their hands-on laboratory skills. As a result, we are looking to update our Chemistry lab by purchasing new equipment and chemicals to offer our students the most engaging, thought-provoking laboratory experiments to coordinate with our curriculum.
Miss Campbell, Secondary Science Teacher
Last updated: 3/1/23 9:00 a.m.
Give Now
Early Learning Village Pick Up Awning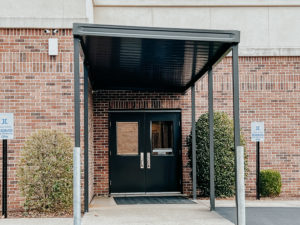 To ensure a more convenient and expedient drop-off experience for Jackson Christian parents, an awning was added to the east entry of the Early Learning Village. This new covered entry allows parents and students to easily access the school without the worry of weather elements. Additionally, parking spaces adjacent to the awning are now reserved for ELV families. We hope you enjoy this addition!
Mary Ramey, Director of Early Learning Village
Last updated: 3/1/23 9:00 a.m.
Give Now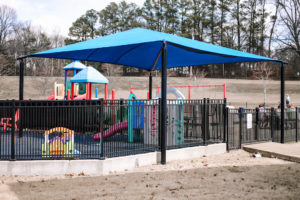 Because physical activity and fresh air are an important part of your child's school routine, we want to ensure we provide a safe and comfortable environment in which to explore and play. By providing new shade coverings on the ELV playground, you will ensure our youngest students have an optimum daily playground experience. Thank you for helping us provide this blessing to our youngest Eagles!
Mary Ramey, Director of Early Learning Village
Last updated:  3/1/23 9:00 a.m.
Give Now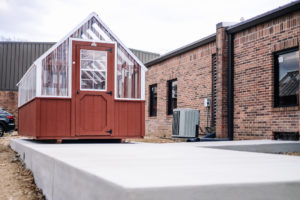 Many elementary science standards focus on plants. What could be better than getting to observe, analyze, and discover plant life with hands-on experience? The Elementary greenhouse will allow us to broaden our STREAM program and provide students with authentic learning experiences from planting seeds to learning about agriculture and agri-related careers. The greenhouse had its origin through the TN Rural Stem Collaborative but working tables/supplies are needed to complete the project. Thank you in advance for your donations toward our elementary greenhouse and extending our STREAM initiative! We couldn't do it without you!
Jeanna Rice, Director of Elementary
Last updated: 3/1/23 9:00 a.m.
Give Now
Secondary Classroom Upgrades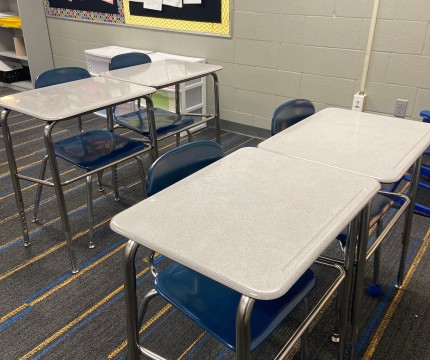 In 2016, Jackson Christian completed the new addition to the secondary building. With this addition, we acquired new classrooms, office space, a chorus room, a robotics room, and a beautiful lobby. This expansion has greatly improved the aesthetics of our middle and high school buildings. Since 2016, very few improvements/additions have been made to our facility. Presently, we are in great need of new classroom desks and chairs. I am unsure when our current student desks were purchased, but I am certain that most of them have been on this campus for decades.
It is our desire for all of the facilities on the Jackson Christian campus to speak of excellence. New classroom furniture for selected rooms on the secondary campus would greatly improve the physical appearance "up the hill."
Lisa Hickerson, Director of Academics
Last updated: 3/1/23 9:00 a.m.
Give Now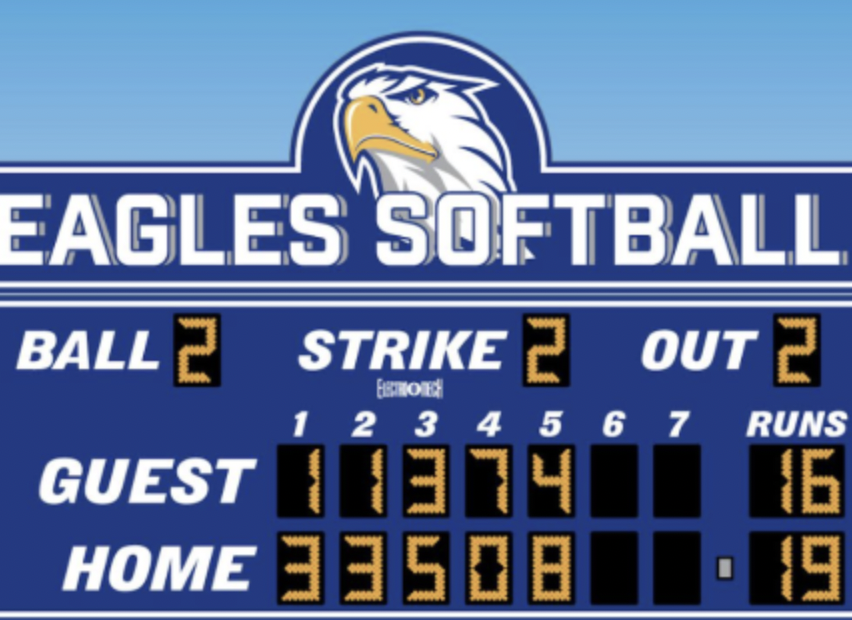 The softball program is grateful for a new, larger scoreboard. With having LED lights, 7 inning display, and an updated logo, it will allow us to showcase the hard work of our student athletes on the field and provide a great backdrop to Warner Taylor Field. We look forward to showcasing many wins in the years to come. Thank you for your support in making Jackson Christian softball the best that it can be!
Jennifer Wheeler, Head Softball Coach
Last updated: 3/1/23 9:00 a.m.
Give Now