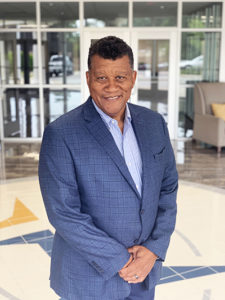 Jackson Christian School, a private, Christian-based college preparatory school located in Jackson, Tenn., is pleased to welcome veteran coach Tony Shutes as head women's high school basketball coach. With 30 years of head coach experience at University School of Jackson and Jackson Central-Merry, Shutes brings his formidable talent and experience to Jackson Christian athletics for the 2022-2023 season.

"We are excited to welcome Coach Shutes into the Jackson Christian family," Athletic Director and Dean of Students Jason Shelton said. "His record and ability to teach the game speaks for itself.  More importantly, we believe he will coach our young ladies in all aspects of their lives on and off the court, as he has done for so many others in his career."

Shutes began his head coaching career at University School of Jackson in 1991, and remained there until 2021 when he accepted the position of Director of Basketball Operations at Jackson Central-Merry. In his thirty-year tenure, Shutes has amassed 591 wins, 22 district championships, seven regional championships and five state semifinal appearances, as well as six Miss Basketball finalists.

"I'm excited to be at JCS," Shute said. "I couldn't ask for a better situation at this point in my life, and I'm looking forward to working with these young ladies to see what we can accomplish."

Originally from Bells, Tenn., Shutes resides in Jackson with his wife, Stephanie, and his son, Xavier. Learn more about Jackson Christian athletics and summer camps on their website at jcseagles.org.