The ReNew Biomedical Training Academy partnered with the National Department of Labor and AAMI (Association for the Advancement of Medical Instrumentation) to offer a comprehensive course that certifies apprentices as Biomedical Technicians. AAMI, the most influential association & certification entity in the biomedical industry, partnered with ReNew in 2019 to form the first biomedical apprenticeship program in the country. On March 29, 2022, The RBTA celebrated Jude Taylor as the youngest recorded apprentice to pass the CABT (Certified Associate in Biomedical Technology) exam.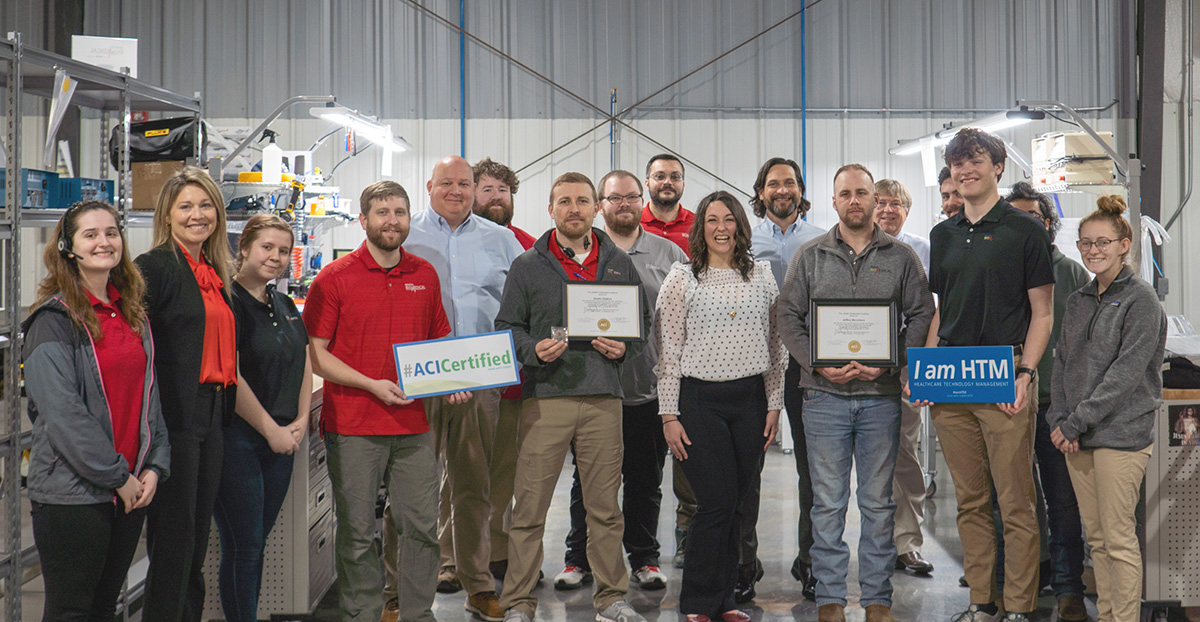 Danielle McGeary, AAMI's Vice President of Healthcare Technology Management, flew in from Boston to present Jude's certification in-person. Danielle shared how Jude was a perfect example of how AAMI aims to "Unify and Elevate" the biomedical field. Also in attendance was Dr. Mark Benton, President of Jackson Christian High School, to congratulate Jude on his massive accomplishment. Dr. Benton said, "Jude is a remarkably gifted young man. I greatly appreciate his determination and dedication in all areas of his life. We are extremely proud of what Jude has accomplished and what he will accomplish in the future." Jude, a student at JCS, a registered STEM school (Science, Technology, Engineering, and Math), received a physical copy of his CABT from AAMI. He also received a challenge coin from ReNew Biomedical commemorating his achievement. Jude completed the CABT program as part of the Youth Apprenticeship initiative with the Tennessee Department of Labor. ReNew's training academy is dedicated to developing future generations of Healthcare Technology Managers (HTM).
The certification ceremony took place at 10 am, Tuesday the 29th, 2022 at the ReNew Biomedical Training Academy, 2345 Dr. F E Wright Drive, Jackson TN.