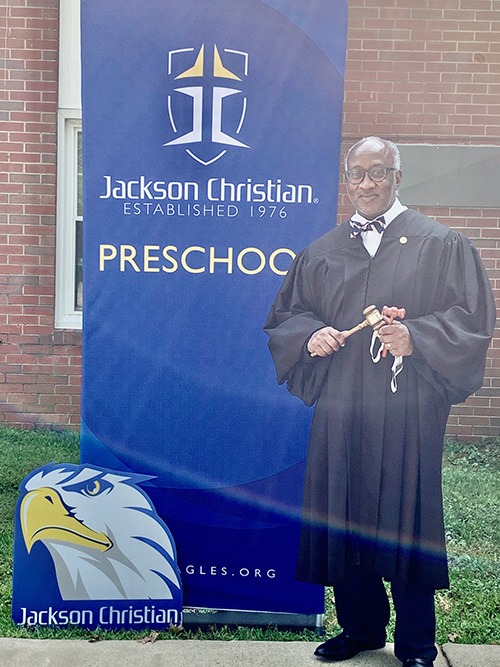 Jackson Christian Preschoolers will welcome several prominent Jacksonians in an initiative called the Community Helpers Program at the Campbell Street campus.
Judge Nathan Pride was the first guest and shared that his affection for Jackson Christian began when his daughter, Nori, attended as a preschooler.
He gave students a history lesson about the role of judges throughout the years. "Judges have been around for thousands of years," Judge Pride said. "Moses picked judges to preside over the people of Israel to handle disputes. There's (even) a book in the Bible called Judges."
Judge Pride also taught students how a judge uses a gavel and brought one for them to view.
Jackson Christian Preschool sends its heartfelt appreciation to Judge Nathan Pride for spending time with our students!