New multi-discipline program, STREAM Ambassadors, prepares high school students for advanced careers
Jackson Christian recently received a $5,000 competitive TVA STEM Classroom Grant to strengthen science, technology, engineering and math education projects across its high school. Jackson Christian was one of 197 grant recipients out of 600 applications submitted in the competition, which spanned across the Tennessee Valley Association's seven state service territory.
"We are tremendously thankful to be awarded the TVA and Battelle Education TSIN STEM Classroom Grant," Molly Plyler, K-12 Director of STREAM, said. "The funds will be used to purchase molecular biology equipment and a goggle sanitizing cabinet for the high school Life Science Lab." The grant will benefit the entire high school, specifically the biology department.
"With healthcare being a top employer in West Tennessee, we are excited that this equipment will further provide Jackson Christian students with the foundational skills needed if they choose to pursue postsecondary opportunities in medicine or biotechnology," Plyler said.
Plyler says STREAM Ambassadors, which is in its first year, seeks to prepare students for careers in science, technology, engineering, arts and mathematics. The "R" in the acronym represents religion and the Christian environment in which students learn.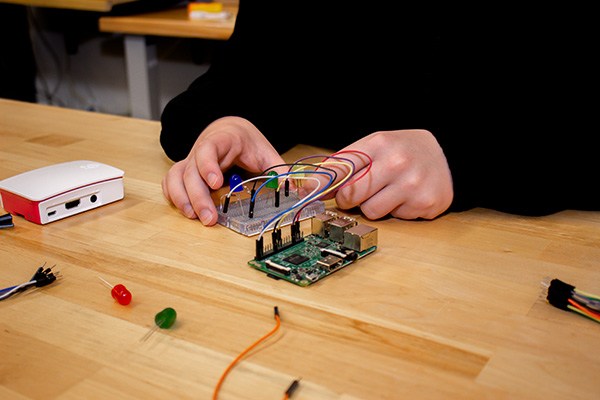 STREAM Ambassadors are ninth through 12th graders with a passion and aptitude in science, technology, religion, engineering, arts and mathematics. Students submit applications, teacher references and complete faculty interviews to participate in the program. They are challenged to be intellectually driven, curious and to pursue innovative academic endeavors at the highest level once in the program.
As STREAM ambassadors students assist faculty members with lab preps, teach concepts to younger students, conduct independent research or STREAM projects and complete volunteer hours. The goal of the program is to provide students the opportunity to connect with peers, community members and resources, which will further cultivate their STREAM talent.
In the 2021-22 academic year, seniors may complete a capstone STREAM research project and earn a special graduation honor as a STREAM Scholar. There are future plans to offer a STREAM scholarship to a graduating senior as well as a paid lab assistant position for some STREAM Ambassadors.
Jackson Christian is looking forward to partnering with individuals and local businesses to sponsor this initiative.