Betty Shelton and Melanie Brown collectively have 59 years of teaching Jackson Christian students. This spring the long-time educators will pack up their classrooms and head for retirement life. Shelton is moving to Conway, Arkansas to be closer to her children and grandchildren while Brown is planning to stay in Jackson and resume some of her favorite pastimes. Although they will no longer be on campus daily, they will always be members of the Jackson Christian family. Join us as we celebrate them for their many years of service and wish them well as they pursue their next chapter.
Betty Shelton
Teaching math and social studies and working with students in the library are the highlights of Betty Shelton's career in education, which began in 1971 in Truman, Arkansas.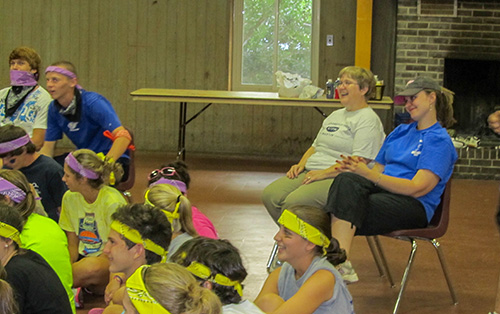 When she started teaching at Jackson Christian in 1991, Shelton felt a part of the school's family atmosphere. And it is one of the things she will miss most after she retires.
"While visiting my cousin and his wife in Oklahoma and while attending their church one of my former students walked through the door and loudly proclaimed 'there is Mrs. Shelton, my high school librarian!' We exchanged pleasantries about how she was doing and caught up with everything going on at Jackson Christian. On the ride home after church, my cousin's wife told me that I must be some kind of librarian," Shelton said. "I explained to her that our relationships with many of our students go beyond just the classroom. We attend church, senior retreat and other school activities. It always makes us proud when former students are happy to see us."
Like many educators, Shelton's care for her students begins in the classroom and continues beyond. "As teachers, we often worry for our students' future. How will they perform in college? Yet, we have had so many Jackson Christian students attend college, make the Dean's list and succeed in their fields of study.
In her last year of teaching, Shelton's role transitioned from librarian to academic coach. "I sent encouraging messages to the class and to students individually," she said. "As with many things in life, you assess, adjust and do the best you can."
Melanie Brown
After 43 years as an educator, high school mathematics teacher Melanie Brown reflects on her time in the classroom with her students and contemplates what her next chapter will be as a retiree.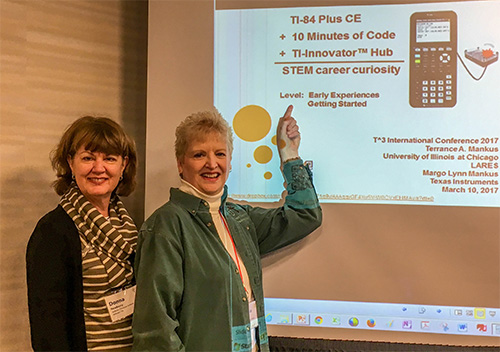 Her career began in 1978 at the Hollow Rock-Bruceton Special School District where she taught seventh and eighth grade math for 14 years before she joined the Jackson Christian family in 1992.
"I have taught everything from seventh grade math to off-campus college classes for University of Tennessee Martin. I love introducing the graphing calculator to my Algebra 2 students every year because it is totally new to them. I will always have a special place in my heart for seventh graders because my first principal, Mr. Buddy McMackins, told me that if I could teach seventh graders, then I could teach any grade! I have always remembered that," Brown said.
When asked to share some of her favorite things about being a teacher, Brown replied, "starting a new beginning every fall. How many jobs are there where you get to make a clean start once a year?" She also likes staying in touch with former students. "Teaching keeps you involved in so many lives. You feel like you are a tiny part of every student who crosses your path. One of the best feelings is to hear a former student call out your name in public. You may not remember them, but they sure remember you!"
Brown and her husband are both retiring at the end of May. While the couple doesn't have any immediate travel plans, she does plan to resume several of her hobbies including crocheting, sewing and reading.
"I may tutor or teach part-time, but I want to take a full year off to relax," she said.