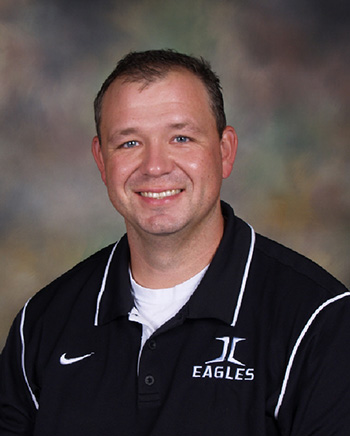 For the second time in his coaching career, Coach Will Rikard finds himself back at Jackson Christian where he began as a first year teacher and coach.
Rikard, a Memphian and Harding Academy alumnus, became a teacher under the mentorship of two men, former Jackson Christian Football Coach Matt Underwood and Dr. Mark Benton.
After that first year, he returned to his alma mater to coach for the next seven years while his wife completed medical school. Last Christmas, his wife received a job offer in West TN and Coach Rikard began working on a way to return to Jackson Christian.
"Over the years I had continued to follow the incredible things the Lord was doing at Jackson Christian under the leadership of Dr. Benton, and the unbelievable growth of the football team under Darby. I wanted to be a part of it, even if I had to carry water bottles or do laundry for the football team," Rikard said.
He is excited to wear his Jackson Christian shirt each Friday night he steps on to the field.
"I am proud to be a JCS Eagle once again!"