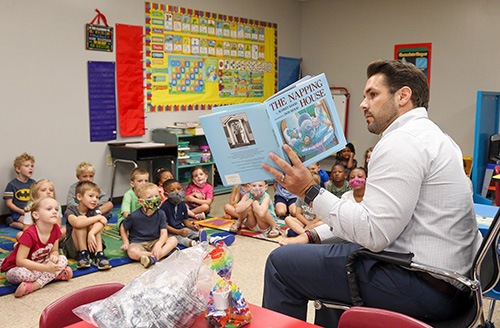 City of Jackson Mayor Scott Conger recently taught Jackson Christian Preschoolers about his job as leader of the city.
Mayor Conger is the second leader to visit with students as part of the Community Helpers Program.
He provided the class with official City of Jackson masks and encouraged them to "mask up." He also read to students "The Napping House," a popular, rhyming story about a sleepy household.
Jackson Christian Preschool sends its heartfelt appreciation to City of Jackson Mayor Scott Conger for spending time with our students!