When the Bratcher family took their tour of the Jackson Christian campus in January 2020, the school felt like a place where their daughter, Gracie, and son, Bennett, could thrive.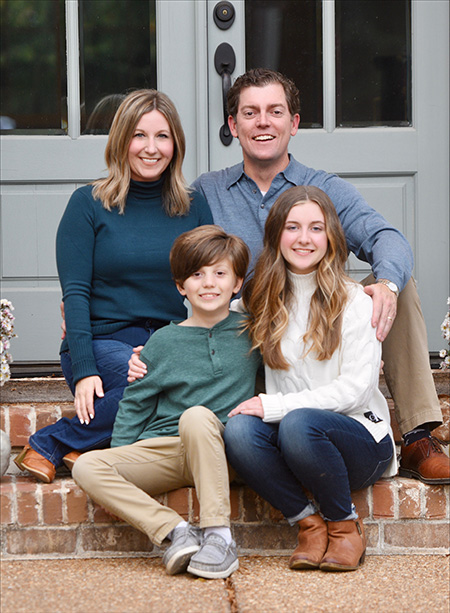 "It felt like the place we needed to be, and it was such a warm, family friendly and Christian environment," Julie Bratcher said. "Both of our children were in a transition year, so we wanted them in smaller classes. Having them on the same campus was a big plus for us."
Now in their second year at Jackson Christian, Gracie, 13, is involved in Soar, a program that offers challenging enrichment activities for gifted students, and Bennett, 10, is part of the school's elementary robotics team, which earned a bid to the 2021 VEX IQ Virtual World Championship. The team logs hundreds of hours designing, building and refining robots to prepare for a one-minute match to drive their robots to score points on the playing field.
"They both love it and Jackson Christian," Dave Bratcher said. "Our son has never been big on school, but he's excited to go. They both wake up on their own, get dressed on their own, and they wouldn't do that if they didn't want to be there."
The Bratchers said they have seen their children mature educationally since beginning Jackson Christian. "Gracie, our eighth grader, earned her second best GPA last school year because her teachers have pushed her where she needs to be pushed," Julie said. "Bennett is in the fifth grade, and his teachers have kept him engaged, and it has been amazing to see them recognize his gifts."
In addition to strong academics, the Bratchers feel confident about their children being steeped in Christian education.
"I want them to fall in love with God," Dave said. "They need to have well-rounded exposure to as many things as possible and for them to believe that they can go and do whatever God created them to do."